AFL 2023 round 11 LIVE updates: Max King kicks two goals in a minute as Saints take lead in third term; Demons, Dockers battle it out at MCG
We're sorry, this feature is currently unavailable. We're working to restore it. Please try again later.
Loading
Saints lead grows as Butler kicks his second
Dan Butler earned a free kick in front of goal as being taken down in midair and he went back and kicked his second goal.
That major has given the Saints their biggest lead of the day at 20 points.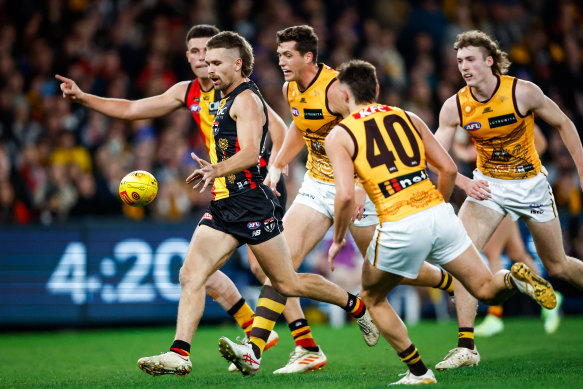 But that lead lasted about 20 seconds as Will Day won the ball from the ball-up and sent a long kick to Breust and Lewis.
Breust won the ball and passed to Lewis who goaled from close range. It's not over yet.
Saints 76, Hawks 62 with 17 mins to go.
3QT: St Kilda 11.4 (70) to Hawthorn 7.13 (55)
Cooper Sharman took a mark and converted his shot just next to the right post moments before the siren.
The Hawks did so much right in that term but they couldn't stop the Saints scoring at the other end.
Conor Nash missed a frantic snap just seconds before the siren that would have added a priceless goal for the Hawks.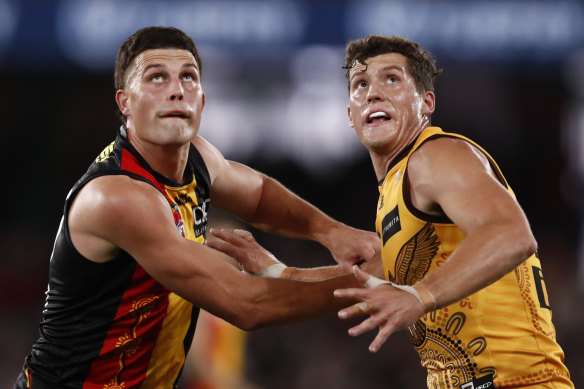 Anthony Caminiti is more the workhorse than a goal-scorer for the Saints but he has come up with a sliding mark and goal following a nifty snap from Higgins which was on course for the goals but about to bounce.
Caminiti was chasing it and he decided to slid, mark and then kick the goal from pointblank range in case it bounced away from the goals.
Saints 64, Hawks 55
Butler responds for Hawks
Hawthorn refuses to backdown from the Saints and they pushed the ball long into their forward line and the ball fall to Sam Butler who crumbed it and kicked for goal before being tackled with his kick going into the goals.
Saints 58, Hawks 55 with two mins to go in Q3.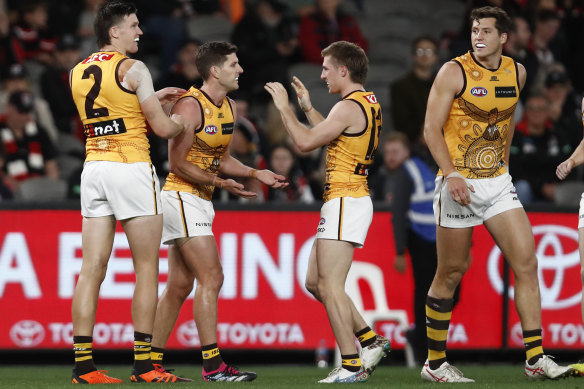 Impey with a team-lifter, Crouch responds
Jarman Impey has come up with a team-lifting goal for the Hawks flushing a long-distance kick from outside the forward 50m line.
That goal has made the margin just three points and arrested the momentum the Saints had.
But the Saints have responded with Brad Couch soccering a goal home from close range.
Saints 58, Hawks 49 with five mins to go in Q3.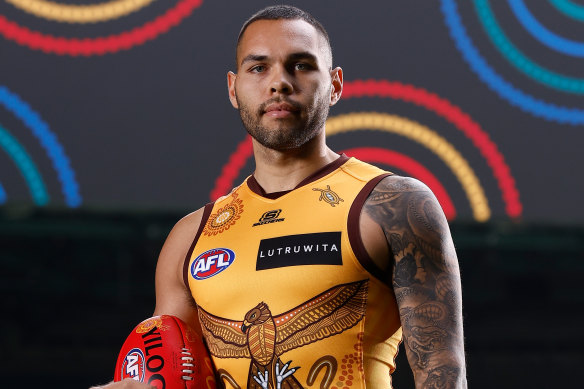 Tyler Brockman kicked a goal a few minutes ago but it looks like he has made way for sub Connor Macdonald in what the Hawks are calling a tactical sub.
Hawthorn coach Sam Mitchell is leaving nothing in the tank as the last quarter closes in.
Saints 52, Hawks 43 with seven minutes to go.
Saints winger Ryan Byrnes has snapped another goal for his club and pushed the lead back out to nine points in this third term.
The Saints will be looking for every way they can start to overrun the Hawks and make sure this isn't a close final term.
But the Hawks don't look like they will back down without a fight.
Saints 52, Hawks 43 with nine mins to go in Q3.
HT: Melbourne 4.5 (29) to Fremantle 4.3 (27)
Fremantle have lost star ruckman Sean Darcy to what is reportedly a hamstring injury as the Dockers finished the first half trailing Melbourne by two points.
Darcy has been subbed out of the contest and any games lost will be a big blow for the Dockers, as many judges rate Darcy among the best ruckman in the AFL.
This will leave former Demon Luke Jackson with a huge job to ruck throughout the second half.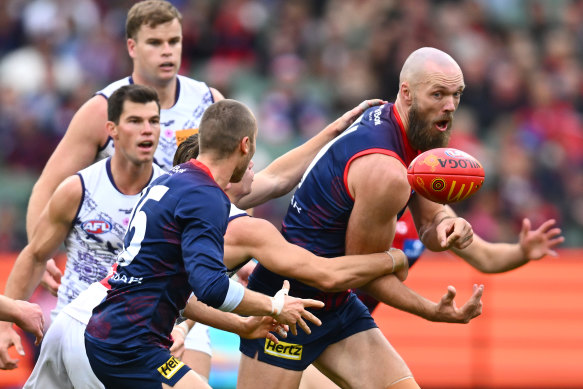 Tyler Brockman had a big impact last week and he has found free space in this second half, running deep to the square and receiving a pass before booting the goal.
The Hawks need a big second half from the young forward.
Saints 46, Hawks 41 with 14 mins to go in Q3.
King gives Saints dream start
Max King has cleaned up a long-distance miss from Jack Higgins to snap the first goal of the second half and put the Saints in front.
Higgins had a ping for goals that fell into the square and King reacted first to grab it and snap truly.
On the next play, King flew highest to pull in Cooper Sharman's long kick and he snapped the goal from the boundary with his left foot.
Saints 46, Hawks 34 with 17 mins to go in Q3.