Shoigu said the documents he was signing in Minsk concerned the process for storing the weapons in Belarus. Russia would remain in control of the weapons.
He said Russia had handed Iskander-M missiles, which can carry conventional or nuclear warheads, to the Belarusian armed forces, and some Su-25 aircraft had been converted for the possible use of nuclear weapons.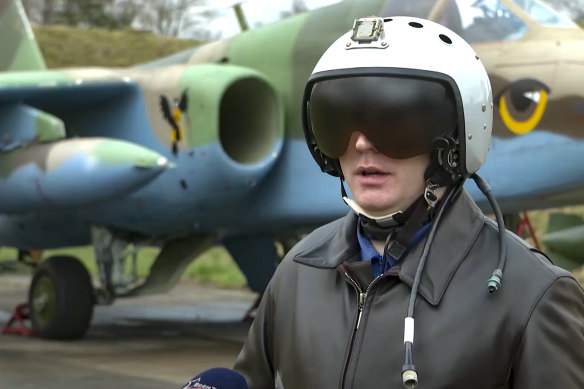 "Belarusian servicemen have received the necessary training," Shoigu was quoted as saying by his ministry.
The US State Department denounced the deployment plan, but said Washington had no intention of altering its position on strategic nuclear weapons or had seen any signs Russia was preparing to use a nuclear weapon.
Spokesman Matthew Miller described the plans as "the latest example of irresponsible behaviour that we have seen from Russia since its full-scale invasion of Ukraine over a year ago".
Loading
Miller repeated Washington's warning that use of chemical, biological or nuclear weapons in the conflict would be met with "severe consequences", without specifying those consequences.
Putin has repeatedly warned that Russia, which has more nuclear weapons than any other country, will use all means to defend itself, and he has cast the Ukraine war as a battle for the survival of Russia against an aggressive West.
The US and its allies say they want Ukraine to defeat Russian forces on the battlefield, but deny that they want to destroy Russia – and deny that the Ukraine war is in any way linked to post-Soviet enlargement of NATO.
Belarus has borders with three NATO members: Poland, Lithuania and Latvia.
Such weapons are used for tactical gains on the battlefield, and are usually smaller in yield than the strategic nuclear weapons designed to destroy American or Russian cities.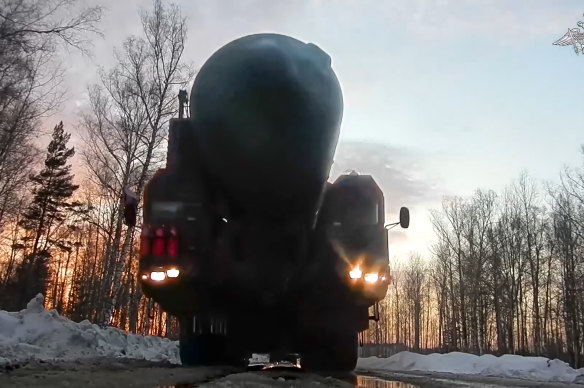 The US believes Russia has about 2000 such working tactical warheads, to its 200, half of which are at bases in Europe.
The US has said the world faces the gravest nuclear danger since the 1962 Cuban Missile Crisis because of remarks by Putin during the Ukraine conflict.
Loading
The Treaty on the Non-Proliferation of Nuclear Weapons, signed by the Soviet Union in 1968, says that no nuclear power can transfer nuclear weapons or technology to a non-nuclear power, but it does allow for the weapons to be deployed outside its borders but under its control.
Reuters
Get a note directly from our foreign correspondents on what's making headlines around the world. Sign up for the weekly What in the World newsletter here.