Fire and Rescue NSW Deputy Commissioner Jeremy Fewtrell said the fire was largely contained but emergency services would be working throughout the night.
"The state of play at the moment is the fire is effectively contained to the buildings it was involved in," he said.
"Fire and Rescue firefighters together with NSW Police had a very significant effort in the early stages to evacuate those surrounding buildings and get people out to safety.
"I'm pleased to report that there has been no indication of any injuries to members of the public."
The fire has been classified as a 10th alarm status by NSW Fire and Rescue– the most serious kind.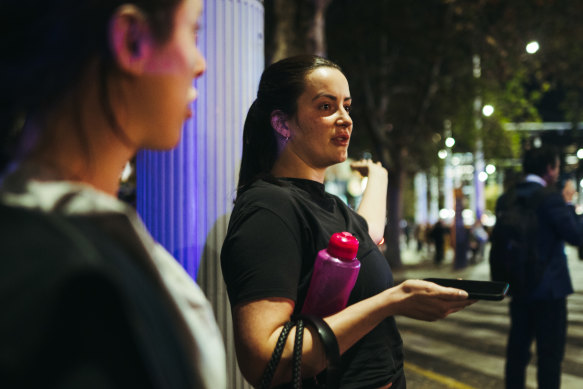 Meanwhile, residents haven't been given any indication when they'll be let in.
One woman said her dog remained in the apartment and emergency services weren't allowing her in, citing safety concerns.
She said she was worried about her French bulldog given the smoke and heat from the fire.