These violent gatherings, where young people fight others, seem to be a growing trend across Canada. And innocent people are being seriously injured.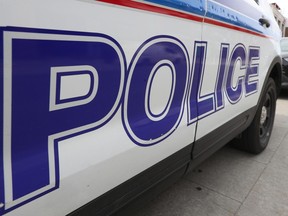 Article content
The so-called fight clubs springing up all over town are a menace the police need to stamp out quickly before the violence becomes uncontrollable.
Article content
What first began as a party at Britannia Beach with a mob of teenagers beating up one another is spreading across the city in the name of "fun." One particular night, the Britannia Beach violence spilled into a neighbourhood street with the mob viciously attacking a 16-year-old boy who was trying to protect two girls from harassment. The boy ended up in hospital. A video of the assault shows one of the assailants flashing a knife, apparently threatening to stab the victim if he didn't hand over the password for his phone.
A similar incident happened at a boat launch near Blair Road in the east end, and another was reported in the woods in the Herongate neighbourhood in the south end. A social worker out on an afternoon walk saw about 20 teens in the woods not far from Ridgemont and St. Patrick's high schools, wildly swinging at one another in broad daylight.
Article content
This kind of mob activity is a clear menace, and while police are aware of the incidents, they appear to be taking a wait-and-see approach. You'd think that the ruffians who attacked the young boy would be tracked and charged, but so far, there's no evidence that's happening. The alcohol-filled Britannia Beach party got so out-of-control it apparently took 20 police officers to break it up.
This not what fun looks like. Police should take these illegal parties seriously because this is how bad things start. And then it gets worse and worse until it overwhelms us. It doesn't matter if the teenagers involved think it is fun. It doesn't matter if they are stressed out for whatever reason and just letting off steam. When teenagers, fuelled by alcohol, gather and start throwing punches, with some flashing knives, something is seriously wrong. Sooner or later, someone is going to get badly hurt.
Article content
And it is not only the participants that we should worry about. As happened at Britannia Beach, it could spill out of control into neighbourhoods and catch innocent bystanders. The 16-year-old boy in Britannia was minding his own business but ended up in hospital. It shouldn't happen.
These so-called fight clubs, where teenagers fight and attack others, seem to be a growing trend, with numerous incidents reported around the country. At Toronto's Wonderland, gangs of teenagers attacked others in what was termed Wonderland Fight Club. We remember all too well Ken Lee, the Toronto man who was swarmed and killed by eight teenage girls.
When such incidents happen, the first thing that comes to mind is, who are these children, and more importantly, where is parental responsibility? We must be doing something wrong as parents if our children attack and kill a man on the street, pull knives to attack others, or gather on the beach to just fight.
Article content
According to reports, these "fight clubs" are organized online, drawing kids to beaches and parks to fight. Some are legal tournaments organized in boxing rings to create fight videos for YouTube channels to make money. One such tournament, under the provocative title "Last to Get Knocked Out in the Hood" is apparently being organized in the city. While perfectly legal, it is fair to ask what effect this kind of activity could have on impressionable young men, and how far they will take it. People just can't let teenagers loose to engage in fisticuffs and take no responsibility for the consequences. Some suggest the popularity of the fight clubs comes from a surge of interest in boxing, but let's not kid ourselves: you don't go boxing with knives.
Police no doubt have a lot of things to deal with, but these fight clubs have trouble written all over them. It is something they should take seriously and nip in the bud. And they can start by charging those responsible for the Britannia assault.
Mohammed Adam is an Ottawa journalist and commentator. reach him at nylamiles48@gmail.com