McDonald's Corp. (MCD) recently announced that it will be temporarily closing its U.S. offices during the week of April 3 as the company prepares to inform corporate employees about upcoming layoffs. The decision is part of a broader company restructuring, as McDonald's aims to become more dynamic, nimble, and competitive. In this blog post, we will delve into the details of the company's decision, the reasons behind it, and the implications for McDonald's and the fast-food industry as a whole.
The Chicago-based fast-food chain informed U.S. employees and some international staff last week that they should work from home from Monday through Wednesday to facilitate virtual delivery of staffing decisions. The company also asked employees to cancel all in-person meetings with vendors and outside parties at its headquarters during this time.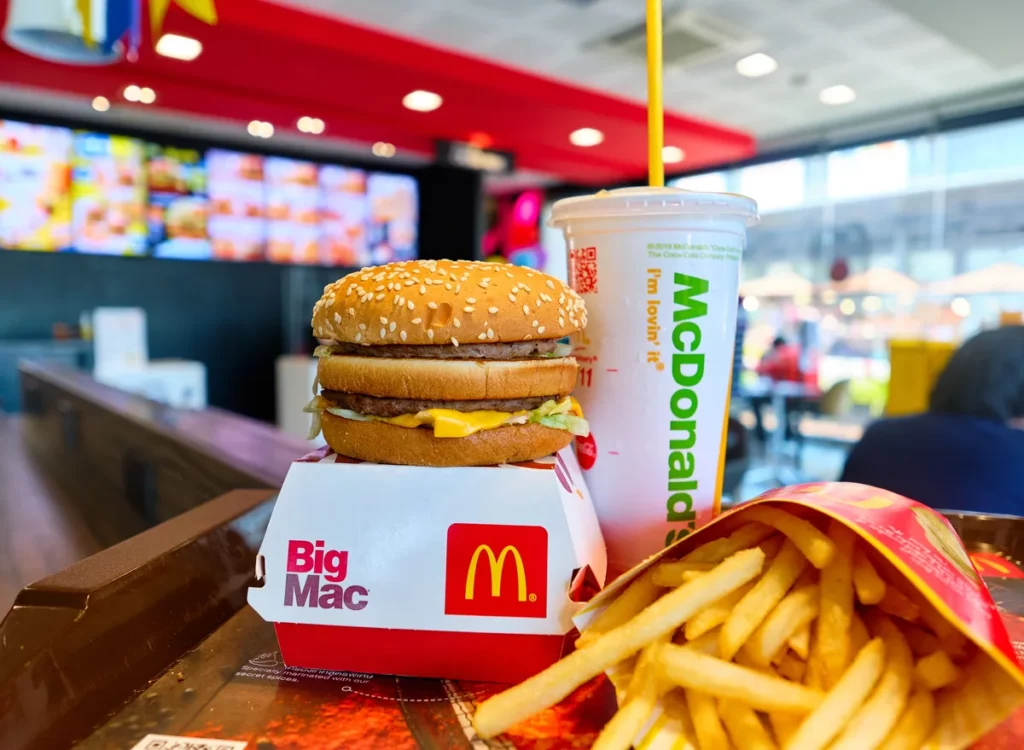 In an internal message viewed by The Wall Street Journal, McDonald's stated, "During the week of April 3, we will communicate key decisions related to roles and staffing levels across the organization." While the company declined to comment on the number of employees being laid off, it is clear that the decision is part of a broader strategic plan for the burger chain.
In January, McDonald's revealed its intention to make "difficult" decisions regarding corporate staffing levels by April. At the time, Chief Executive Chris Kempczinski expressed his expectation to save money through the workforce assessment, but he did not provide a specific dollar amount or job reduction target. He noted that some existing jobs might be moved or eliminated entirely.
McDonald's currently employs over 150,000 people globally in corporate roles and its owned restaurants, with 70% of them located outside of the U.S. The company acknowledged that the week of April 3 would be a busy one for personal travel, which contributed to the decision to deliver the news remotely. Employees without computer access during this time were instructed to provide personal contact information to their managers, as the company emphasized the importance of comfort and confidentiality during the notification period.
This news comes amid widespread concerns about a slowing economy, with companies across various industries reducing headcounts. Layoffs that began in the tech sector last year have now spread to retailers and manufacturers. Last month, Amazon.com Inc. announced the elimination of 9,000 more jobs, following previously announced layoffs.
Despite the economic slowdown, McDonald's sales have remained resilient. In January, the company informed investors that although some lower-income consumers were ordering fewer items per visit or opting for cheaper offerings, customers generally continued to spend at its restaurants.
McDonald's has undergone several rounds of layoffs in recent years. In 2018, the company announced that it was streamlining its management as part of a $500 million plan to reduce administrative expenses by the end of 2019. At the time, then U.S. President Mr. Kempczinski did not disclose the scope of the head-count reduction but confirmed that it included regional chain offices. McDonald's global employment in corporate roles and owned restaurants fell from 235,000 in 2017 to 205,000 in 2019.
In a January company message, McDonald's acknowledged that its sprawling structure led to redundancies and slowed innovation. The chain aims to consolidate work on some projects and stop or move away from others as part of its ongoing restructuring.
In conclusion, McDonald's decision to temporarily close its U.S. offices and announce layoffs is indicative of the company's ongoing efforts to restructure and streamline its operations. While the exact number of employees affected by these changes remains unknown, this move demonstrates McDonald's commitment to becoming more dynamic and competitive in the fast-food industry. As the company continues to adjust its strategy, it will be crucial to monitor the impact