Former MP Kenny Chiu argues Canadians have too many questions for there not to be a public inquiry into foreign interference in the 2019 and '21 federal elections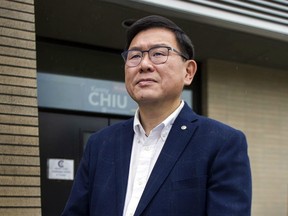 Article content
Former Steveston-Richmond East MP Kenny Chiu's 2021 re-election bid was subjected to misinformation, but it "could not be traced to a state-sponsored source" in China.
Article content
That was among the findings May 23 in special rapporteur David Johnston's initial report into allegations of interference in the 2019 and '21 federal elections, which also concluded "there was no indication that the (People's Republic of China) had a plan to orchestrate a Liberal minority government in 2021."
Article content
Chiu, however, argued that Chinese government officials wouldn't have been so careless as to be easily linked to the disinformation he faced in 2021, which is all the more reason there should be a public inquiry into the issue, which Johnston recommended against.
In releasing his initial report, Johnston said foreign interference is a threat, and found serious shortcomings in how intelligence was communicated to government.
Article content
However, he said the public inquiry that Opposition parties have called for couldn't take place because of the sensitivity of intelligence sources and that formal subpoena powers aren't required for him to hold his own public hearings.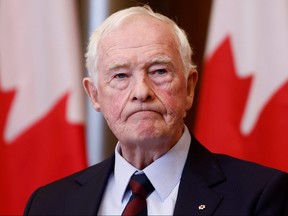 Prime Minister Justin Trudeau appointed former governor-general Johnston in March to lead a probe into the impact of foreign interference in Canada, including the allegations revealed in reporting by The Globe and Mail that Chiu was one of two B.C. Conservative MPs targeted for defeat in the 2021 election.
As an MP, Chiu sponsored a bill calling for Canada to adopt a foreign-agents' registry, which allegedly put him in Beijing's disfavour.
Johnston, in his report, wrote: "It is clear that PRC diplomats did not like Mr. Chiu," because he is from Hong Kong and sponsored that private-member's bill. However, "(it) is much less clear that they did anything in particular about it."
Article content
Johnston added that Canada's security and intelligence elections task force assessed Chiu's claim after the election "and could not conclude that the activity was state-sponsored."
However, Beijing officials "will not be as careless as like what they are looking for," Chiu said. "Kind of like the smoking gun with their fingerprints on (it), to use an analogy."
And Chiu believes a public inquiry, with measures to safeguard security secrets, would be helpful to get the Communications Security Establishment's evidence on the IP addresses of computers that originated the disinformation he was subject to.
Chiu added that Johnston also needs to be clear about how his proposed hearings would operate, versus a public inquiry, because Chiu believes Canadians still have a lot of questions about the extent of foreign interference after months worth of leaks and news reports.
Article content
"I don't think people are satisfied … if a foreign power is able to change one vote, 10 votes, 100 or 1,000 votes," Chiu said. "I don't think it's something that we want to see."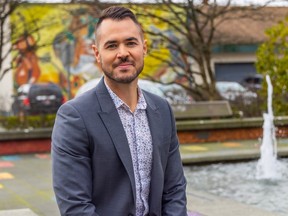 Port Coquitlam Mayor Brad West, a longtime critic of Canada's response to efforts by the Chinese government and its business interests to curry favour in B.C., wasn't surprised by what he called an "impotent and tepid response."
West said Trudeau's government has only responded reactively to the issue, and called Johnston's report a token effort to say "we did something."
"As more and more revelations come out, those have not come out because government has been forthcoming, they've come up because of whistleblowers or because of the work of journalists," said West, who is "very much" in favour of a public inquiry.
Article content
Metro Vancouver human rights groups were also disappointed to learn of Johnston's recommendation against a public inquiry, which was viewed as a potential venue to raise the issue of foreign surveillance and intimidation of their members.
"I'm a little disappointed," said Mabel Tung, chairwoman of the Vancouver Society in Support of Democratic Movement.
A public inquiry "is the way that we … can expose some of the infiltration and intimidations in our community," Tung said. "Because it's not just about China, it's also about Iran and the other dictatorships."
— With files from The Canadian Press
---
Spring subscription sale: Our in-depth journalism is possible thanks to the support of our subscribers. For a limited time, you can get full online access to the Vancouver Sun and The Province, along with the National Post and 13 other Canadian news sites, for just $40 for one year or $1 a week for 52 weeks. Support our journalism by subscribing today: The Vancouver Sun.