After winning the nomination, Trump went on to defeat Hillary Clinton in a general election also marked by Russian interference. He won despite the former US secretary of state winning the popular vote, thanks to the quirks of America's electoral college system.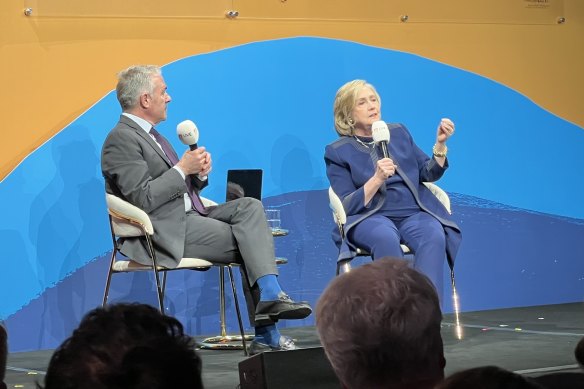 Speaking at a forum over the weekend, Clinton warned that while she didn't believe Trump could beat Joe Biden in a general election, "the electoral college is always a difficult outcome to predict".
Asked what might happen if Trump became president again, she replied: "It would be the end of democracy in the United States."
"The list of potential disastrous outcomes is longer than I have time to go over," Clinton told the audience at the Financial Times Weekend Festival in Washington DC.
"It's why we can't permit it to happen and why any sensible person who looks at that former president and says: "Oh, let's do this again" needs an intervention – because he's only gotten worse."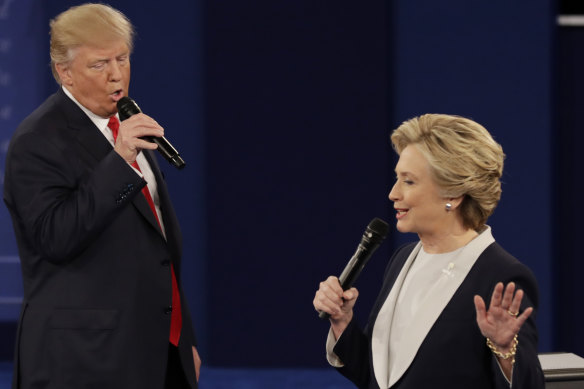 Tim Scott's announcement once again puts the focus on South Carolina, the heavily black state that helped secure Joe Biden's presidential nomination in 2020.
The 57-year-old is widely respected within the Republican Party, although his positive backstory about coming from a poor family that went from "Cotton to Congress" often contrasts with Trump's narrative of "retribution" and a "destroyed" America.
"Our party and our nation are standing at a time for choosing: Victimhood or victory?" he told a packed audience at Charleston Southern University on Monday.
"Grievance or greatness? I choose freedom and hope and opportunity."
Loading
Scott was elected to Congress in 2010 but was nominated to run for the Senate two years later by Nikki Haley, another South Carolina local vying for the Republican nomination.
As the first black Republican from South Carolina to serve in the Senate, Scott has used his platform to argue against the view that America has been a land of oppression for black and brown people.
He also championed so-called Opportunity Zones, which incentivise private investment in the poorest communities, and was instrumental in a bill that made lynching a federal hate crime in the wake of George Floyd's murder.
"I'm the candidate the far left fears the most," Scott said today. "I disrupt their narrative. I threaten their control."
Loading
The senator has also amassed a massive $US22 million war chest for his campaign. However, whether it will help in the expected race against Trump and his main rival DeSantis is yet to be seen.
According to the latest figures from RealClearPolitics, the former president has a commanding lead of 56.6 per cent against his Republican primary rivals. DeSantis, having not yet formally declared, has 19.4 per cent of the vote; Haley has 4.3 per cent and Scott has less than 2 per cent.
Get a note directly from our foreign correspondents on what's making headlines around the world. Sign up for the weekly What in the World newsletter here.