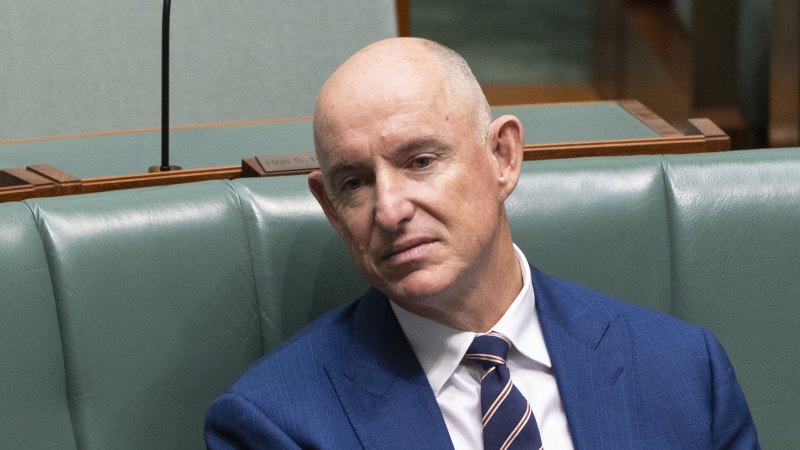 Robert said on Monday that he provided advice to people when it was sought.
Loading
"I was not paid by any party for any activity, I never sought any payment, none has ever been offered," he said.
"I have never assisted any companies to win any contacts. If my advice is sought I provide it freely."
In the latest report on his conduct, this masthead revealed on Tuesday that Robert gained a document from the Gold Coast City Council about its $10 million outlay on street lighting, sent this to Milo and encouraged another company, Formosa Energy, to hire his friend.
In previous reports, this masthead has revealed that Robert used his status as a federal MP in 2017 and 2018 to help Synergy 360 sign up corporate clients, met tech giant Infosys as a minister before and after it won a major federal contract and helped another of Milo's clients, Unisys, secure a meeting in Parliament House to promote its border security technology.
Loading
Clancy Moore, chief executive of Transparency International Australia, said the NACC should investigate the matters.
"Corruption is the abuse of entrusted power for private or personal gain," he said.
"The fact that Mr Robert, while a serving MP, repeatedly used his position to help a company owned by his mates, raises serious conflict-of-interest issues and the prospect that he stood to receive some future benefits."
The previous government proposed a commonwealth integrity commission that could not launch inquiries on its own initiative, was restricted in the way it could investigate ministers and had limited scope to examine behaviour before it was established.
Loading
Those issues were addressed when the current government took office and passed laws to set up the NACC with the power to start its own investigations and look into conduct in the past, including decisions by ministers.
Barrister Geoffrey Watson, a former counsel assisting the NSW Independent Commission Against Corruption, said the NACC had good grounds to examine Robert's dealings with Synergy 360.
"The central issue here is whether or not Robert was motivated by the public interest or personal interests," said Watson.
"There are a number of matters surrounding Mr Robert which, taken individually, are significant, but taken collectively are strongly suggestive the NACC should take a close look.
"It is within the NACC's jurisdiction and should be investigated."
The Morning Edition newsletter is our guide to the day's most important and interesting stories, analysis and insights. Sign up here.