Article content
The Upper Ottawa Valley detachment of the Ontario Provincial Police is investigating a double homicide that took place in Pembroke early Monday morning.
Article content
Officers were called to a residence on Mackay Street shortly before 3 a.m., police said in a news release.
Two people with life-threatening injuries were transported to hospital. One person was later pronounced dead, while the other remained in hospital with life-threatening injuries as of early Monday evening.
A third person was located dead not far from the initial scene, police said, and investigators believe the victims were targeted.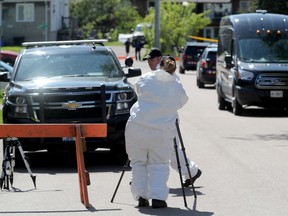 The OPP did not provide details on whether police had identified a suspect or arrested anyone related to the incident as of early Monday evening.
Police asked the public to be mindful of their safety and to report any suspicious activity in the area. Police stated that area residents could expect to see a large continued police presence.
Article content
Gloria Grattan, who lives two doors down from where the homicides took place, said she woke up at about 2:30 a.m. or 3 a.m. in the morning to her dog, Bella, "barking like crazy."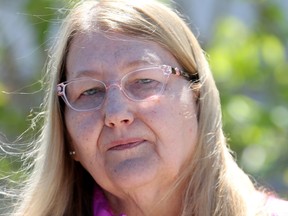 "The dog was really upset so then I got up and I looked out the window and I could see all these cruisers coming into the parking lot," Grattan said. "I wasn't expecting a homicide."
Grattan said it's "terrifying" to know that something like this could happen in her apartment building, but noted it hasn't been somewhere she has felt safe.
She said her neighbours are all "in shock."
"We can't believe that this happened," Grattan said.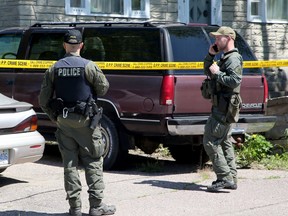 The homicides took place three days after a man was shot to death in Renfrew as part of what police have called a targeted attack. Police have not said anything that would link the incidents in Pembroke and Renfrew together. 
"The investigation is in its early stages and more information will be released when available," police said about the Monday incident.
Anyone with information that might help assist the investigation was asked to contact the Upper Ottawa Valley OPP at 1-888-310-1122 (or 911 in an emergency) or Crime Stoppers at 1-800-222-8477.