The man who was shot dead while sitting in a car on a suburban Sydney street has been identified as 24-year-old Marvin Oraiha.
NSW Police Commissioner Karen Webb described the shooting death of Oraiha as "very brazen", as police also investigate whether two burnt-out cars are linked to the shooting on Hertfordshire Street in Elizabeth Hills on Monday afternoon.
Police were called to the scene about 4pm and arrived to find Oraiha with multiple gunshot wounds. First responders attempted to revive him, but he died at the scene.
A resident on the street said he was sitting down to a late lunch when he heard "boom boom boom". He ran to the window and saw a white car speeding away.
Officers from Liverpool City Police Area Command and homicide detectives established a crime scene and at two other sites where cars were found alight.
About 10 minutes after the shooting, one car was found on fire at Bluff Street, Green Valley – a six-minute drive away.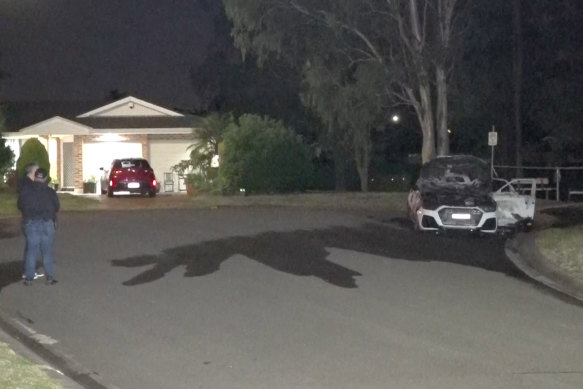 A second car was found alight on Lewis Street, Bonnyrigg Heights – a seven-minute drive away from the shooting – several minutes later.