Australians love their country but there is no doubt that rising travel costs have us longing for cheap holiday destinations from Australia.
Overseas travel from Australia takes time and effort, after all we live on an island far from the rest of the world. Though airfares cost more, once you take the plunge you may find yourself enjoying all the fun things in life for a fraction of the cost of an Australian holiday.
Here is our pick of the cheapest holiday destinations from Australia that won't break the bank.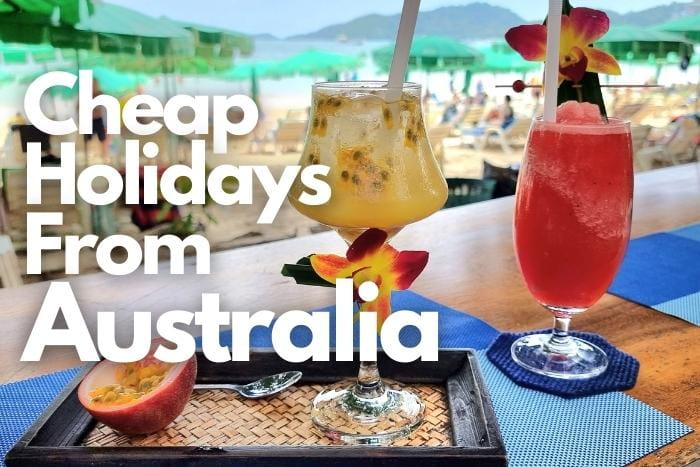 1. Thailand
Thailand is already one of the top holiday destinations from Australia. With beautiful beaches, a heavenly tropical climate, and world-famous Thai cuisine it is no wonder that the Land of Smiles has been a favourite beach holiday destination for decades.
While the popular resort locations of Phuket, Koh Samui and Krabi are on the top of many holiday makers list, the cities of Bangkok and Chiang Mai offer an even cheaper holiday lifestyle with a more cultural experience.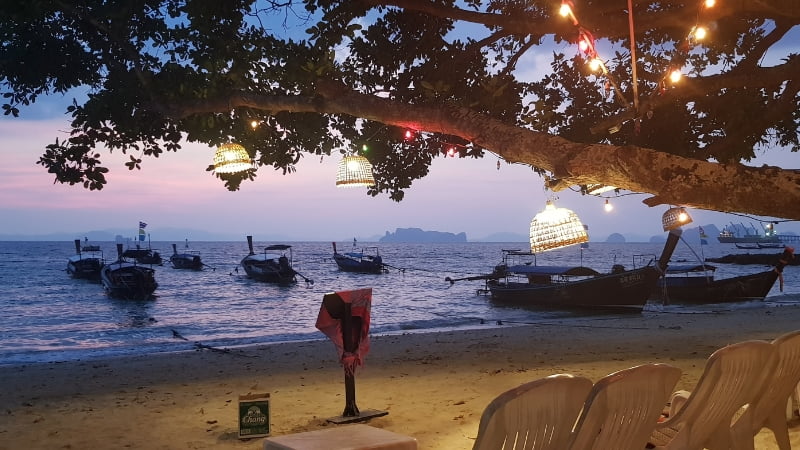 2. Vietnam
Vietnam is a land of contrasts with sleek modern cities, an endless coastline of stunning beaches and dramatic misty mountain scenery. The country is also known for its friendliness and is filled with history and legend at every turn.
Vietnam is high on the list of cheap Asian destinations from Australia. Here you can breathe in the cool clean air at a mountain resort town or recharge on a beach with a cocktail and some of the world's most delicious food and still go home with change in your pocket.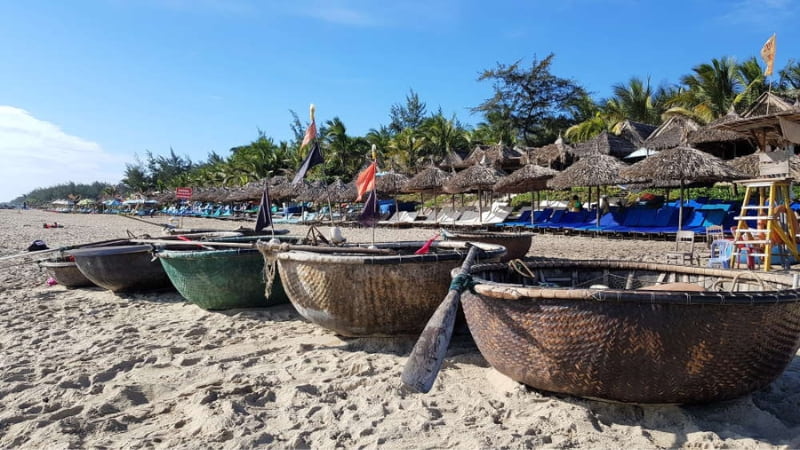 Visiting Vietnam? Grab your Vietnam Travel Itinerary Planner
3. Cambodia
Cambodia is home to the impressive Angkor Wat complex, which is a place everyone should visit at least once. A visit to Cambodia will have its sombre moments especially if you visit the infamous killing fields but it is also a place of fun and one of the cheapest countries in Asia.
Whether you party the night away at Pub Street in Siem Reap, visit the Royal Palaces and markets of Phnom Penh, or soak up the sun on a Cambodian beach be prepared to see your travel dollar stretch further than before.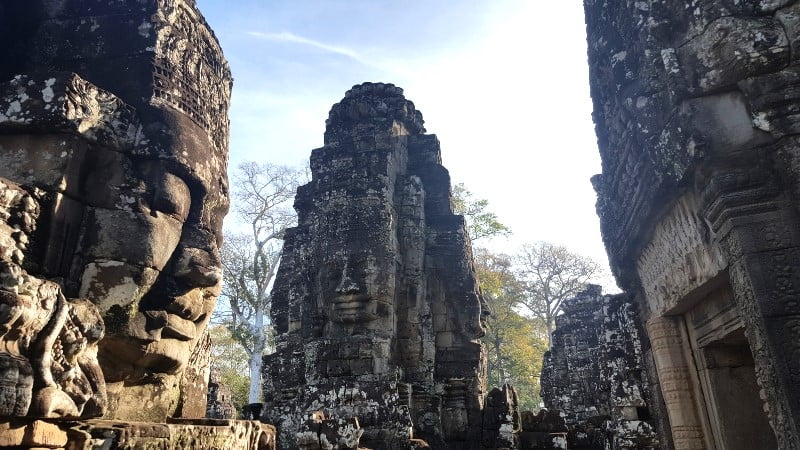 4. Indonesia
When Australians imagine a holiday in Indonesia they instantly think of Bali. When searching for cheap holidays from Australia, Bali has its charms but there is more to Indonesia and it's just waiting to be discovered.
Indonesia has a host of memorable attractions, you can enjoy the hustle and bustle of Jakarta, look on in wonder when you visit the Borobudur Temple in Java or relax on one of the sandy beaches that are scattered across more than 17,000 islands.
Tempt your taste buds with a selection of traditional Indonesian dishes such as Gado Gado, Nasi Goreng, Bakso and the world famous, Beef Rendang.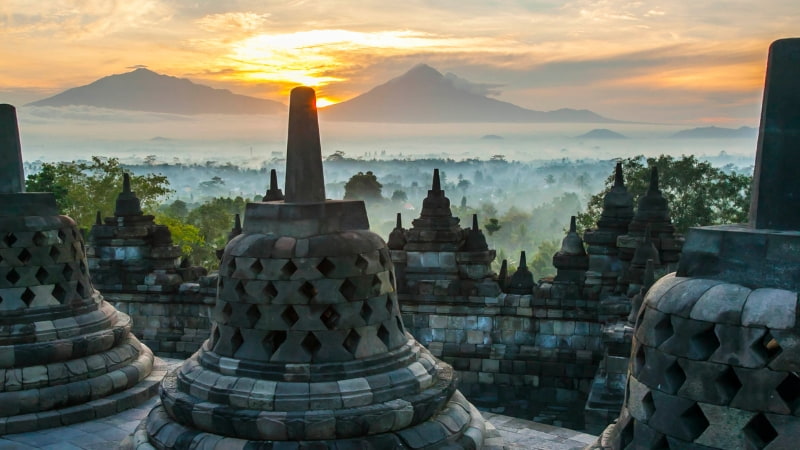 5. Philippines
The Philippines has long been a popular choice for cheap tropical holidays from Australia. The white beaches of Boracay Island beckon, enticing you with an array of water sports or lazy days relaxing by the water.
Take a step back in time as you walk within the charming Spanish colonial architecture of Old Manilla. Shopaholics can spend the day in the Venice Grand Canal Mall before soaking up the lively nightlife of this equally modern city.
Escape the city and go rafting at Pagsanjan Falls or see Filipino rural life on a visit to Villa Escudero coconut plantation.
Foodies can try delicacies such as Adobo, Kare-Kare, Sisig and for those with a sweet tooth make sure to try Halo Halo.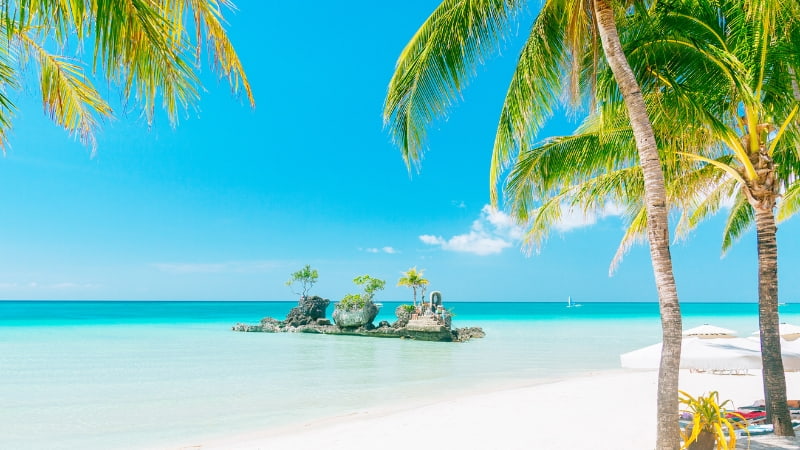 6. Malaysia
When researching cheap countries to visit from Australia make sure to include Malaysia. You will be surprised by the diversity of Malaysia, bustling modern cities, pristine beaches and stunning mountain scenery all await when you visit this captivating country.
In the morning you can be admiring the majesty of the Petronas Twin Towers in Kuala Lumpur and in the evening exploring the charming Old Town of Ipoh.
Learn the fascinating story of Penang and discover the beaches and wildlife of Langkawi. Or fall under the spell of Malacca, a UNESCO World Heritage site filled with history and colour.
Malaysia is home to a rich mix of Malay, Chinese and Indian cultures and these influences can be found in the temples, festivals, and food of the country.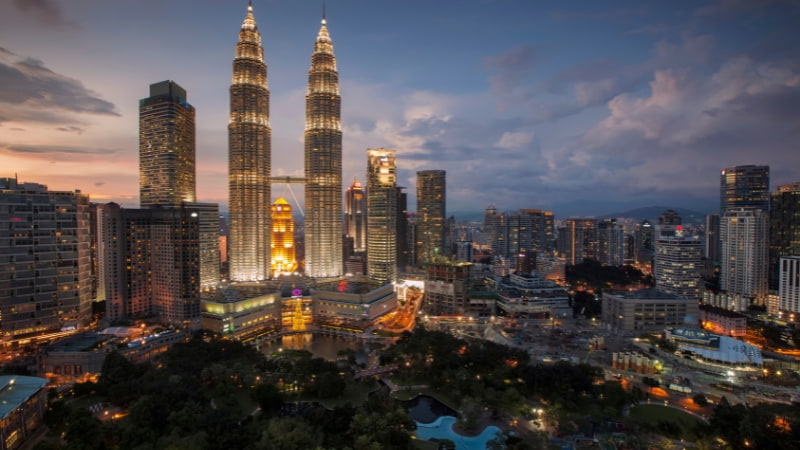 7. India
India would have to be one of the cheapest holiday destinations from Australia. This fascinating country can be confronting but it will soon have you marvelling at the splendour of the Taj Mahal and reliving a history that spans millennia.
India is one of the most spiritual places on the planet and a trip to Varanasi on the River Ganges will have you experiencing the holiest city in Hinduism. An affordable way to explore India is via its extensive railway system which criss-crosses this vast country.
The bold tastes of Indian cuisine will have both vegetarians and carnivores smacking their lips with delight. Indian food is inexpensive, and the flavours change from region to region.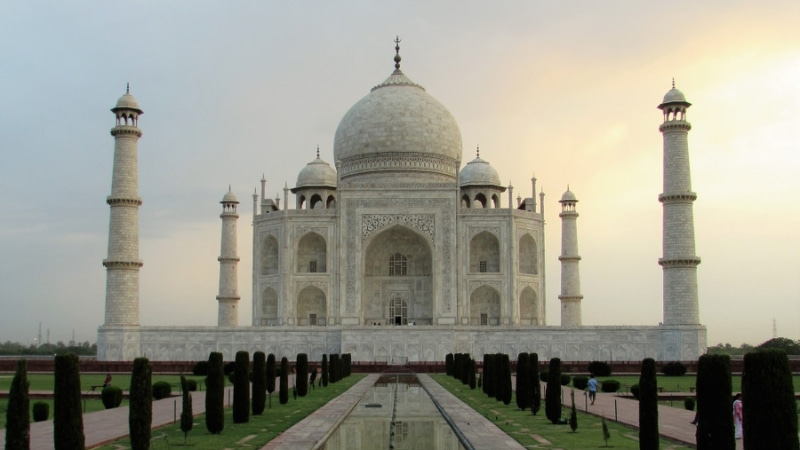 8. Taiwan
Taiwan may be a little more expensive than some of its southern neighbours, but it is a cheaper alternative to Singapore or Hong Kong.
Begin your journey in Taipei, a vibrant city whose skyline is dominated by Taipei 101, a uniquely shaped structure which is the tallest building in Taiwan.
Taipei is a place where skyscrapers meet a traditional heart of temples and historical buildings. Of an evening visit the fashionable Ximending neighbourhood which has a lively night market selling a huge selection of cheap and delicious street food.
Leaving the city behind you will find a country which is graced by tranquil lakes, hot springs, dramatic mountain, and coastal scenery.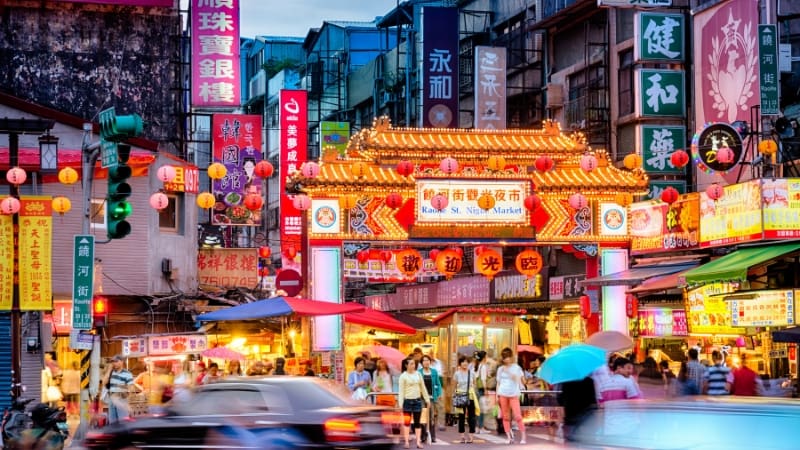 9. Mexico
Though airfares are more expensive, Mexico's cheap cost of living ensures an economical holiday and should be considered when choosing cheap destinations from Australia.
Once you arrive in Mexico get ready to be immersed in a fusion of culture that pays tribute to its rich indigenous and colonial past. Mexico is a place where picturesque Spanish colonial squares meet ancient Aztec and Mayan ruins.  
Shop for a colourful array of gifts and eat authentic Mexican food in the busy markets of Mexico City. Relax on a beach and enjoy the beauty of the Mexican Riviera or discover ancient secrets on a visit to the archaeological sites of Chichen Itza and Tulum.
10. Turkey
You will often find Turkey (Türkiye) on the list of cheap overseas holiday destinations in Europe. If you visit you are in for a real treat as it is renowned for its beauty, welcoming people, and incredible food.
Sitting on the crossroads of Europe and Asia, Turkey is instantly recognised for the breathtaking splendour of the Hagia Sofia and Blue Mosque in Istanbul. Get ready for sensory overload as you shop until you drop in the laneways of the Grand Bazaar.
Spend time in a scenic coastal resort town or escape the city and discover a country filled with magical coastlines, mountains, and lakes.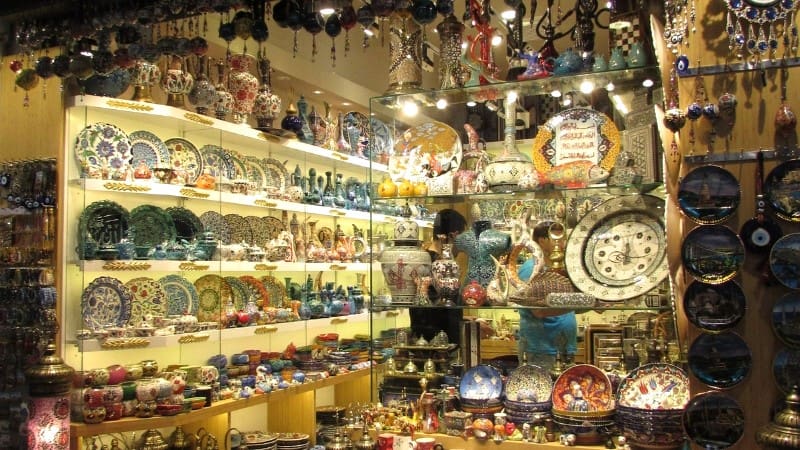 Cheap Family Holiday Destinations
If you are travelling with a family or interested in cross generational travel, there are several safe and cheap destinations from Australia.
Countries such as Thailand, Malaysia and Vietnam are perfect for cheap family holidays abroad and it is always a joy to see children's faces light up as they discover the wonder of a new culture.   
Last Words on 10 Cheap Holiday Destinations From Australia
We hope we have inspired you with our list of 10 cheap holiday destinations from Australia. We believe that these countries offer the best holidays from Australia for anyone wanting to stretch their travel dollar further.
PIN THIS TO YOUR TRAVEL PINTEREST BOARDS ↓