Former Liberal Party federal director Tony Eggleton, a key figure in the party over four decades, has died at the age of 91.
Eggleton served as press secretary to prime ministers Robert Menzies and Harold Holt in the 1960s before being thrust into the national spotlight upon the disappearance of Holt at Cheviot Beach in Victoria in December 1967.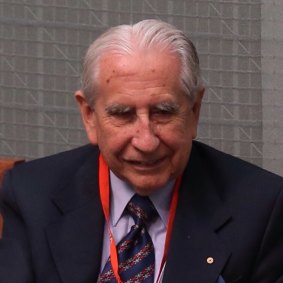 While the nation waited for news of the missing prime minister, whose body was never found, Eggleton became the spokesman for the government during an extended crisis that led to a power struggle in Canberra and the rise of a new prime minister, John Gorton.
When Labor took power in 1972 under prime minister Gough Whitlam, the former press secretary returned from an overseas post to advise the Liberals and become a trusted aide to Malcolm Fraser during the crisis of November 1975.
Eggleton greeted Fraser at Parliament House on November 11 when the Liberal leader returned from Government House after having been installed as prime minister by Governor-General John Kerr. He then directed the campaign that swept the Liberals into power in a landslide.
The 1975 campaign was followed by successes for Fraser and the Liberals in 1977 and 1980 before Labor triumphed at the 1983 election under Bob Hawke.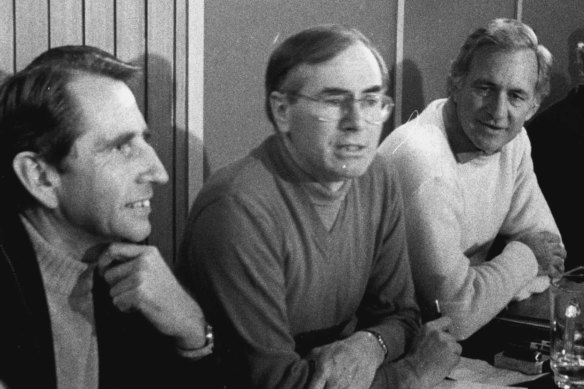 While Eggleton continued as Liberal federal director for later campaigns under leaders Andrew Peacock and John Howard, he stepped aside after the 1990 election.
His life after politics took him to Brussels, where he served as secretary-general of aid organisation Care International.