Article content
Convicted killer Basil Sweezey is a free man.
Article content
But the Court of King's Bench judge said since Sweezey, 38, has already served the equivalent of more than four years, no further custody is necessary.
"With time served you no longer have any time left to serve," Campbell told the convicted killer.
Sweezey shoved Yang to ground after believing he stole speaker
The judge convicted Sweezey last September of manslaughter in connection with the Oct. 22, 2020, death of 81-year-old Tienquan Yang, rejecting defence lawyer Telmo dos Santos argument his client's actions were justified because he was trying to retrieve stolen property.
Sweezey erroneously believed Yang had taken a speaker he'd left charging on top of a recycling bin at the Sunnyside LRT station while he lied down on a nearby bench the morning of Aug. 15, 2020.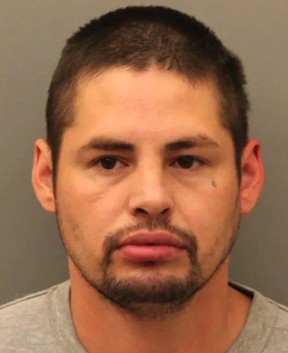 In fact, another man had stolen the item and Yang was only rummaging through trash bins looking for bottles and cans he was placing in a plastic bag.
Article content
But Campbell agreed with dos Santos that there were also mitigating factors which justified a lower sentence, including the fact the offender spent 13 months under 23-hour lockdown at the Calgary Remand Centre during the height of the COVID-19 pandemic.
Sweezey, who had his right leg amputated after being the innocent victim of a shooting in 2015, filed an affidavit explaining that being housed in the jail during the pandemic was trying.
"It is very hard to socially distance while (at) the Calgary Remand Centre because it is a closed space with so many people around," said Sweezey, who caught the virus while incarcerated.
On Twitter: @KMartinCourts