"We look forward to the [corporation] minimising service impacts on the community through the means they have available," he said.
The City of Greater Geelong builds and funds libraries, while the library corporation is responsible for delivering the services.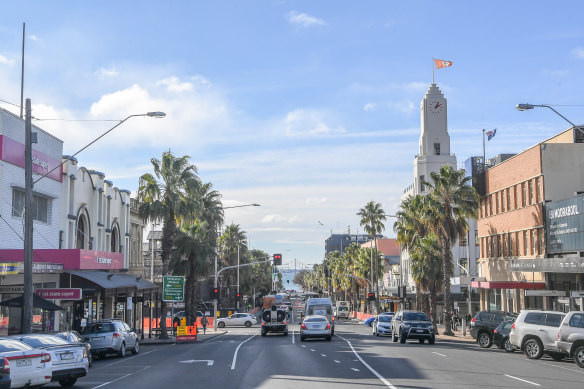 There are more than 20 branches across the corporation's network covering five council areas in Victoria's south-west, but City of Greater Geelong contributes most of its operating budget. Most of the corporation's libraries are located in Greater Geelong.
The libraries in the other municipalities are unaffected by the latest developments.
The community in Barwon Heads had been gearing up for a campaign to keep their library open this week and a petition to save it had gathered about 850 signatures.
Karen Firth, a spokeswoman for Friends of Barwon Heads Community Library, said the branch notched up about 11,000 visits a year and should be considered an essential service.
She said the library was popular for more than just its books, with toddler story times, IT lessons for senior citizens or just staying warm in the winter.
"It's a special place," she said.
But Firth said she was worried about the reduction in operating hours across the library network, warning it did not bode well for the future of her branch.
"Beyond a repository for books it is a place of social connection and learning," she said. "You don't have to buy a coffee or play sport to walk in here."
In 2017, administrators who were then running the Greater Geelong council recommended closing the Barwon Heads, Highton and Chilwell libraries. But the administrators backed down amid a fierce community backlash.
Both the library corporation and Greater Geelong are seeking feedback on their respective draft budgets.
The council is preparing to raise parking fees and waste collection charges, while putting more than 25 projects on hold including drainage upgrades and library redevelopments.
Loading
Before the library dispute, Sullivan told The Age that financial pressures were weighing heavily on the council, with inflation double the 3.5 per cent rates cap.
"We are making some hard funding decisions and looking for efficiencies in our operations so that we can protect as much as possible of the core council services the community expects of us," he said.
Bella Lloyd, co-owner of Heads & Tales Bookstore in Barwon Heads, said her recently opened business had benefited from the library.
"Both libraries and bookstores share a common goal: to get people reading," she said.
"I have no doubt the reason our bookstore has been so successful immediately is because our community had its love of reading nurtured."
The Morning Edition newsletter is our guide to the day's most important and interesting stories, analysis and insights. Sign up here.