Yartapuulti shook off a third-quarter mauling to edge past Narrm in a heart-stopper on Friday night, leapfrogging the Demons into second position on the AFL ladder in the process.
Narrm turned the contest on its head with a magical 7.2 third term in the drizzle, turning a 14-point half-time deficit into an 11-point three-quarter-time lead.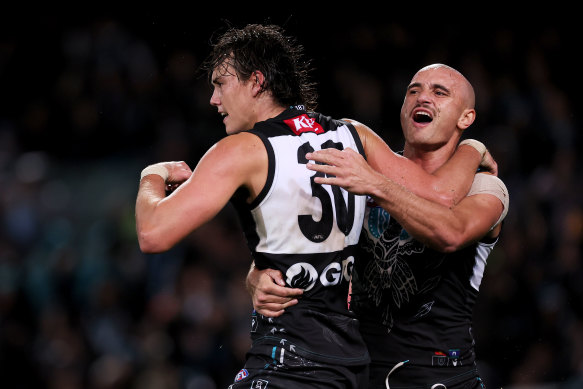 The Power, as they have done so many times in 2023, rushed home with a wet sail to notch a four-point win.
Zak Butters led the charge, producing the finest performance of his burgeoning career, while his good mate Connor Rozee sealed it with the go-ahead goal down the stretch.